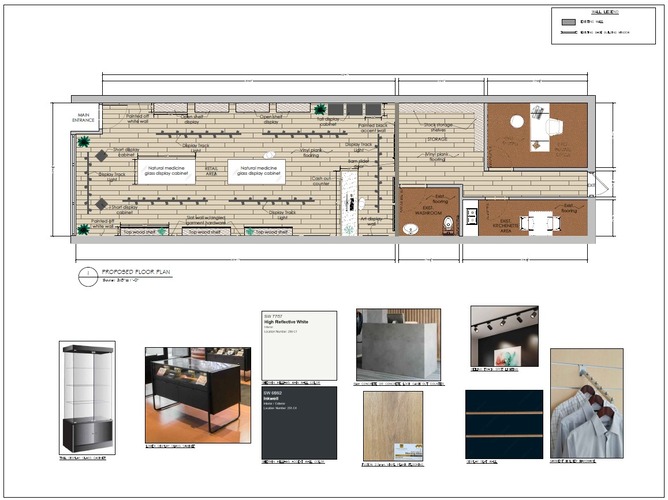 Commercial design spans a wide range of
from professional offices and retail spaces to hospitality and healthcare environments. Where we blend creativity, functionality, productivity and innovation to craft dynamic and impactful commercial spaces. With keeping in mind barrier free accessibility and sustainability to reduce the carbon footprint. 
We understand that in commercial design, functionality is paramount. Our designs optimize space utilization, workflow, and traffic flow to enhance productivity and efficiency.
Our designs optimize space utilization, for proper workflow to enhance productivity and
Conceptual layouts
-Material and Finishes Selection
-Digital Mood Board
-Sustainability
-Barrier Free Designs
-Door, Hardware, Trim Selections
-Lighting Selection
-Plumbing Fixture Selection
-Furniture and Accessories Selection